Virtual Reality Side by Side Burn Demo
Experience a virtual reality home fire and see the difference that fire sprinklers make.
This is a 360° video. Click and drag to look around the room.
A House Fire Can Become Deadly in Less Than Two Minutes
Fire is fast. A fire can become deadly in less than 2 minutes. Synthetic materials burn quickly and produce deadly, poisonous smoke. Step into a real home fire with this 360° video shot in real time during two identical home fires, one with sprinklers and one without. Find out more →
Virtual Reality Home Fire and Sprinkler Burn Kit
HFSC is taking this important educational strategy to the next level with live fire video in immersive virtual reality with user-controlled 360 degree views. Find out more.
Home fire sprinklers provide affordable, reliable and effective protection for your family.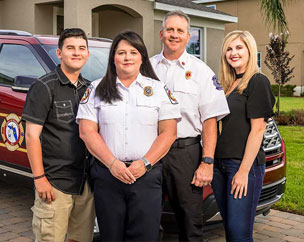 Home fire sprinklers protect everyone. This website provides the fire service with the tools and information you need to help your community understand the benefits of home fire sprinklers.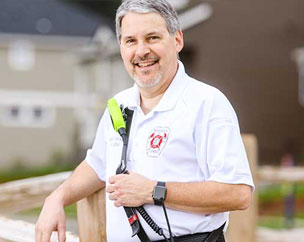 FREE information for fire service personnel, Authorities Having Jurisdiction, and developers.
Our Latest News
The National Fire Protection Association (NFPA) Fire Sprinkler Initiative and the Home Fire Sprinkler Coalition (HFSC) have awarded Kyle Kittrell with the 2023 Bringing Safety Home Award. This award honors fire safety advocates in North America who diligently promote the importance of home fire sprinklers and use HFSC educational material, NFPA data, and Fire Sprinkler Initiative resources to educate decision-makers about the importance of home fire sprinklers. Kittrell is the