Home Fire Sprinkler Education Materials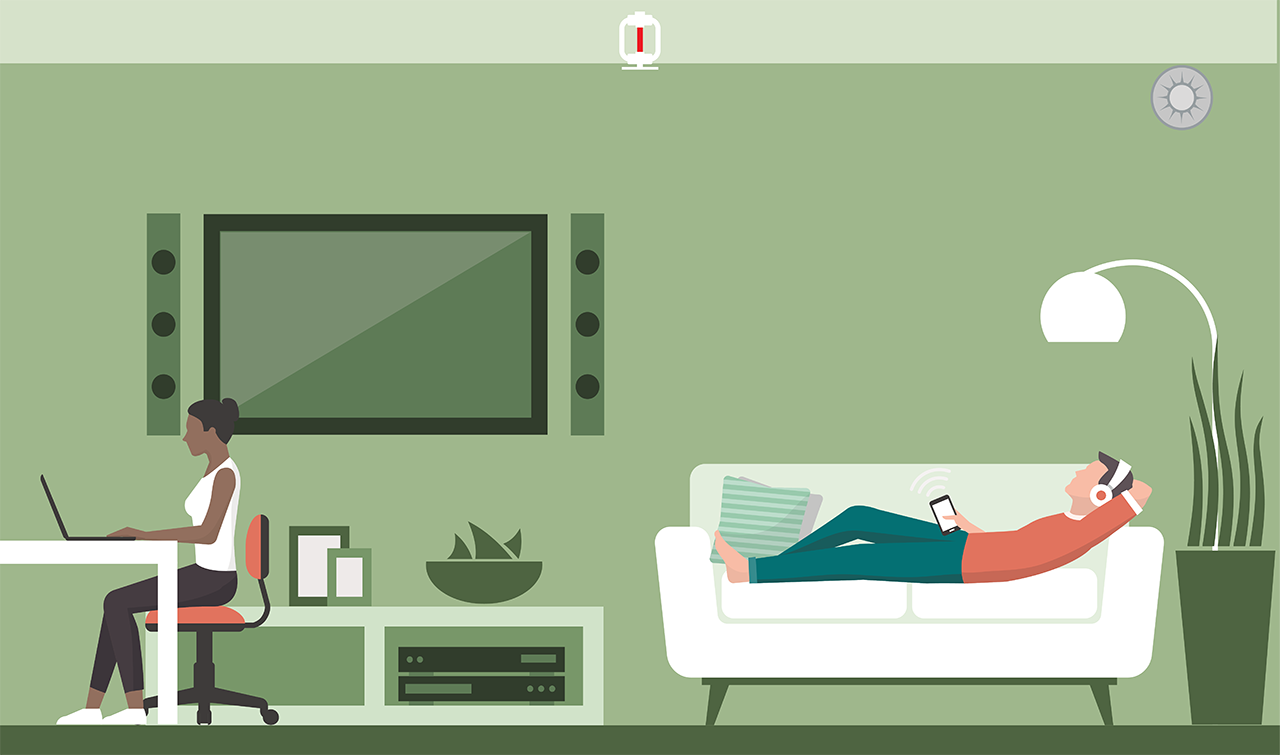 Fire Sprinklers Protect Your Home and Your Family
Fire sprinklers are not complicated.
Sprinklers come in a variety of styles including the classic pendant, sidewall and concealed.
Manufacturers can paint them to match your decor (do not paint them yourself).
There are two types of layouts, standalone and combined.
Standalone layouts have separate pipes that just serve the sprinklers.
Combined layouts use the same pipes to serve your plumbing fixtures and your sprinklers.
Your sprinkler contractor can let you know what will work best in your home.
If you are on a municipal water system you should have enough water pressure to operate your sprinklers.
If you are on a well or have very low water pressure you can still have sprinklers by using a tank and pump.
A brief description of the life-saving benefits of fire sprinklers.
Download a PDF of this brochure.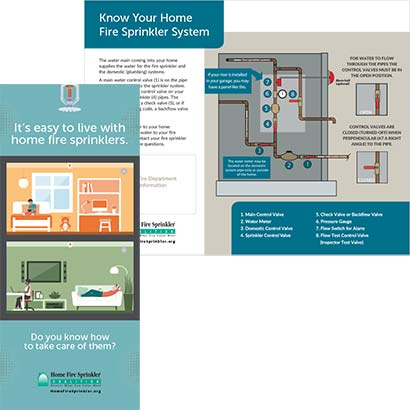 These materials are for homeowners who already have fire sprinklers and provides a better understanding of how to properly maintain them.
Download PDF of Living with Sprinklers riser hangtag.
Download PDF of Living with Sprinklers brochure.