Fire Sprinklers Protect Your Home and Family
Home Fire Sprinklers Provide Affordable, Reliable and Effective Protection for Your Family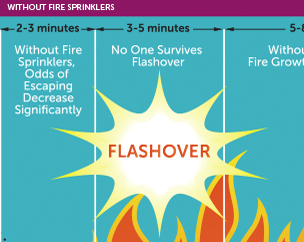 Sprinklers will contain and may even extinguish a fire in less time than it takes the fire department to arrive.
Fire sprinklers save lives, reduce property loss and can even help cut homeowner insurance premiums.
Home fire sprinklers are  technologically advanced, but very simple in the way they work.
There is no better home fire protection than fire sprinklers. Find out how they can protect your family.
Congratulations! Now you're living with sprinklers. Your home is protected 24/7.